Wisdom Wednesday: Out Of Office In Microsoft Outlook
How Do I Set My Out Of Office In Microsoft Outlook To Only Send From One Date To Another?
In Outlook, click on File, Info then select Automatic Replies (Out of Office).
Click on Send Automatic Replies and check the Only send during this time range check box.
Specify a start and end time for the reply to activate and deactivate using the Start time and End time fields.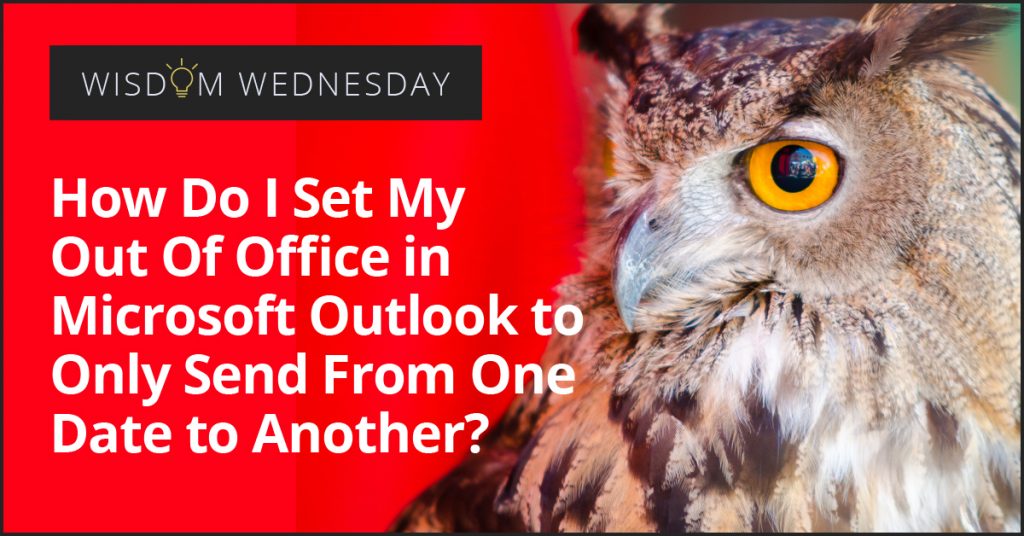 Client Feedback
"We are a loyal LAN Infotech client and have had the pleasure of working with them on a major network infrastructure project. We find their network engineers to be knowledgeable regarding the latest hardware and software solutions. LAN Infotech is especially strong when it comes to network security issues."
—Lisa Carman
Office Administrator
Siegfried, Rivera, Lerner, De La Torre & Sobel, P.A.
read more»