Weekly Tech Tip: Protect against viruses, spyware, and other malicious code
Make sure each of your business's computers are equipped with antivirus software and antispyware and update regularly. Such software is readily available online from a variety of vendors. All software vendors regularly provide patches and updates to their products to correct security problems and improve functionality. Configure all software to install updates automatically.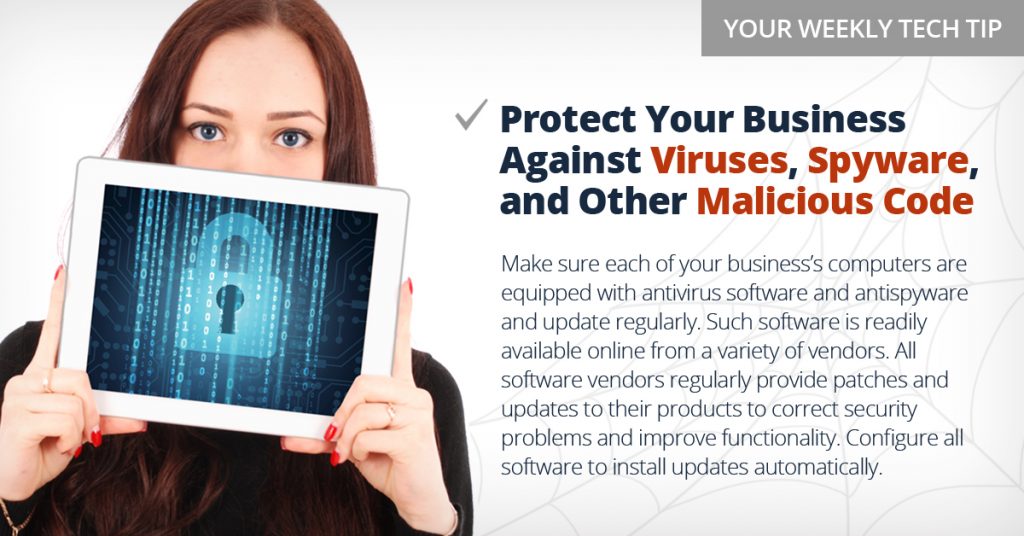 Client Feedback
"We are a loyal LAN Infotech client and have had the pleasure of working with them on a major network infrastructure project. We find their network engineers to be knowledgeable regarding the latest hardware and software solutions. LAN Infotech is especially strong when it comes to network security issues."
—Lisa Carman
Office Administrator
Siegfried, Rivera, Lerner, De La Torre & Sobel, P.A.
read more»