Weekly Tech Tip: Educate employees about cyberthreats and hold them accountable
Educate your employees about online threats and how to protect your business's data, including safe use of social networking sites.  Depending on the nature of your business, employees might be introducing competitors to sensitive details about your firm's internal business. Employees should be informed about how to post online in a way that does not reveal any trade secrets to the public or competing businesses.  Hold employees accountable to the business's Internet security policies and procedures.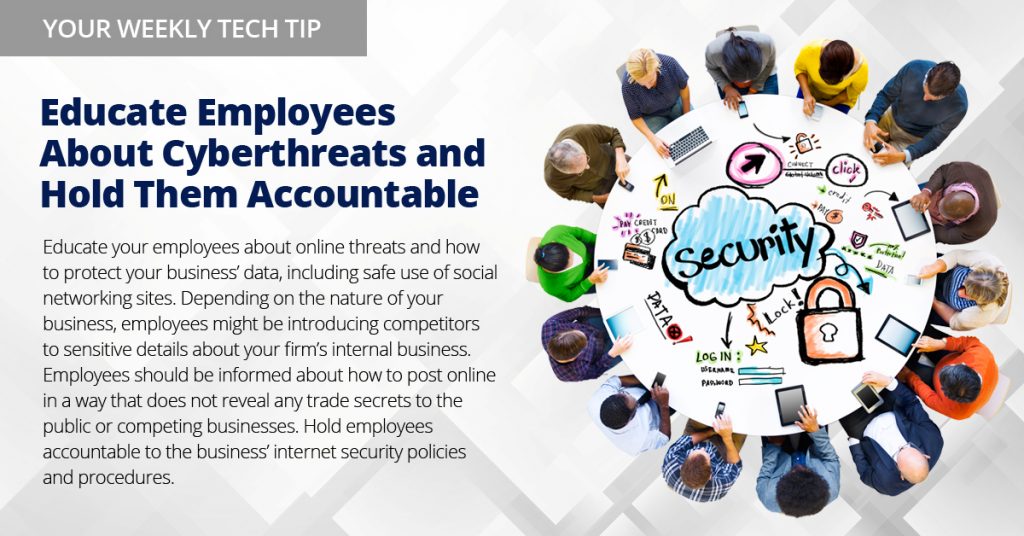 Client Feedback
"We are a loyal LAN Infotech client and have had the pleasure of working with them on a major network infrastructure project. We find their network engineers to be knowledgeable regarding the latest hardware and software solutions. LAN Infotech is especially strong when it comes to network security issues."
—Lisa Carman
Office Administrator
Siegfried, Rivera, Lerner, De La Torre & Sobel, P.A.
read more»