Weekly Tech Tip: Control physical access to computers and network components
Prevent access or use of business computers by unauthorized individuals. Laptops can be particularly easy targets for theft or can be lost, so lock them up when unattended. Make sure a separate user account is created for each employee and require strong passwords. Administrative privileges should only be given to trusted IT staff and key personnel.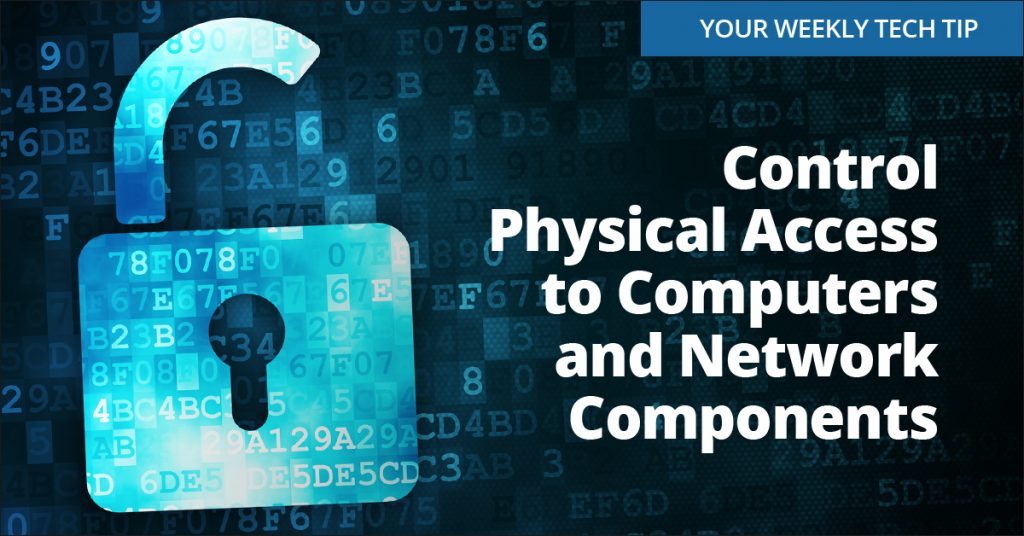 Client Feedback
"We are a loyal LAN Infotech client and have had the pleasure of working with them on a major network infrastructure project. We find their network engineers to be knowledgeable regarding the latest hardware and software solutions. LAN Infotech is especially strong when it comes to network security issues."
—Lisa Carman
Office Administrator
Siegfried, Rivera, Lerner, De La Torre & Sobel, P.A.
read more»